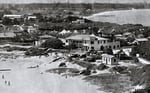 It started in 1929 with a few young adventurers, some wooden planks, a surf reel and line rescue.... and nearly 90 years later the Mount Maunganui Lifeguard Service is still a loyal part of the Tauranga community.
Initially, as the Mount Maunganui members of the Royal Life Saving Service, the association of volunteers patrolled the ocean beaches over the peak holiday periods.
They operated from a prefab hut, appropriated from the east coast railway, close to the site that the Lifeguard Service occupies today. When a veranda was added to the hut, it became the control centre for rescue patrols and adventures in early wooden surfboard building.
A pivotal moment came when the fishing launch 'Ranui' went down in the harbour entrance on December 28 1950, with 22 lives lost. It created the momentum to expand the surf lifesaving service. The dedication of club members in assisting in the grim task of body recovery was international news, helping cemented the partnership between the club and the professional civic services of the Tauranga City.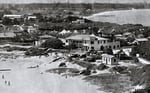 The call for a larger rescue base was generously replied to by local businesses, the public and hammer-wielding volunteers. The basic form, for what is the now former building, was erected in November 1979 to provide a home for the service as it matured into the organisation it is today.
However disaster struck on December 30 1981, when an arson attack destroyed much of the downstairs. From the wreckage emerged a real club and community spirit that remains to this day.
The 1980's became a time of real change for the MMLS, as the club looked at their long term future and developed strategies to cope. Lifeguarding innovations that the club developed in that time included the permanent use of IRBs for patrolling, the establishment of a 24 hour callout squad and an open beach management plan. The new patrolling strategies required considerable amounts of money to implement and led to a fresh approach to fundraising by the club.
When the surfing craze dawned, club members were called upon to perform an ever-widening range of actions. The lifeguards rescued many 'surfies' from rips along the coast and many surfers became respected and long serving active members of the Service.
In 2004, the club celebrated its 75th Jubilee, while notable events in recent years include the response to the Rena oil spill in 2011, the three-week search for 5-year-old Jack Dixon, tragically washed off rocks near the base of Mauao in 2014. While ultimately unsuccessful, the search for Jack shone the light on the lengths local clubbies go to, with a massive community outpouring of support.
In 2018, we embarked on the fourth major building project in our long history, delivering a world-class lifesaving facilityfrom the 2018-2019 season, which will serve the club and community for generations to come.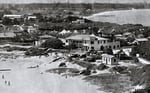 Notable achievements through our history
1929: Mount Maunganui Royal Life Saving Service founded
1950: Ranui sunk in Tauranga Harbour, our members were instrumental in rescue efforts & recovery of 22 bodies
1960's: First club to introduce nippers programme to NZ
1970's: First club to introduce an IRB to NZ
1980's: First club to establish a rescue radio network & dedicated beach patrol vehicle
2003: First club in NZ to employ a full-time head coach
2016: First NZ club to purchase a jet ski for our coach
2017–2018: Under-14 National Championships Club winners for the second consecutive year
2013–2022: Club National Championship winners – the first club ever to win nine times consecutively