Lifeguarding is our core role at Mount Maunganui Lifeguard Service, patrolling the stretch of coast from Mount Main Beach to Tay St, and providing first aid and emergency response support to Mauao and Pilot Bay. Prevention is our driving force. We want to recognise hazards and react, before a rescue is necessary.
Click HERE to register for the upcoming season.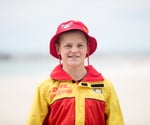 Becoming a lifeguard is easy!
To be a qualified lifeguard, you need to be 14 years or older and pass your Surf Lifeguard award exam, which includes:
400 meter pool swim in under 9 minutes
run/swim/run in the surf
resuscitation test
rescue test
theory questions
practical surf knowledge test
Qualifying Lifeguard Membership Patrolling Lifeguard: $10 per lifeguard Lifeguard Award: $60.00 per lifeguard
For more information on Lifeguard Awards contact the club on info@mountlifeguards.co.nz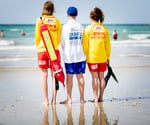 Rookie Lifeguards - Lifeguards in training
Rookie lifeguards are junior surf members gearing up to join their senior colleagues by helping out on patrol. Rookies are 12 and 13 year olds, who can swim 200 meters in a pool in under 4 minutes 30 seconds, as well as being current members of the club.
Junior Surf Membership: $100 per child